WE FIGHT INJUSTICE AND PROMOTE LIFE THROUGH
ANTI-TRAFFICKING INITIATIVES
We combat trafficking in 3 ways. First is prevention education. We raise awareness about the different faces of trafficking and exploitation and train on healthy sexuality and child protection through school, youth and community seminars. We have also initiated a transit monitoring program (safe migration project) to intercept trafficking and ensure safe migration of vulnerable laborers and children across Thailand's borders. In addition, we offer legal services and training to prevent human trafficking by mitigating risks associated with citizenship, family law and child rights issues.
STRONG FAMILY INITIATIVES
We partner with our national staff and churches to strengthen families in Northern Thailand through seminars, family equipping curriculum, leadership development and crisis pregnancy assistance. We promote and support keeping families together through our Strong Families project. In addition, we cast a vision for family and model the power and potential of a strong family as a solution to most social issues facing Thais.
We restore the exploited and abused, by providing holistic aftercare and restoration programs both "in-house" and within the community. We address each survivor's unique holistic needs by working alongside families to advocate for healing from trauma and equipping him/her for life within the larger society. Our programs incorporate love, provision, counseling, discipleship, empowerment, life skill development and education for both survivors and his/her family members. We currently have one safe house that serves as an aftercare facility for male survivors led by a national mom and dad and a growing community restoration track.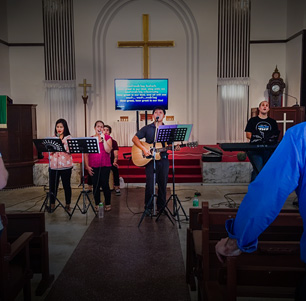 It is our desire that prayer provides the fuel and foundation for everything we do. This looks like daily prayer sets, regular community prayer gatherings, personal prayer room hours required for every team member and investment in the prayer movement in Northern Thailand. We are committed to prayer and worship because we love Jesus and know He is worthy and also because we know His presence transforms hearts and brings justice to the nations.